Wall Art and Fine Art Products
Wall Art and Fine Art Products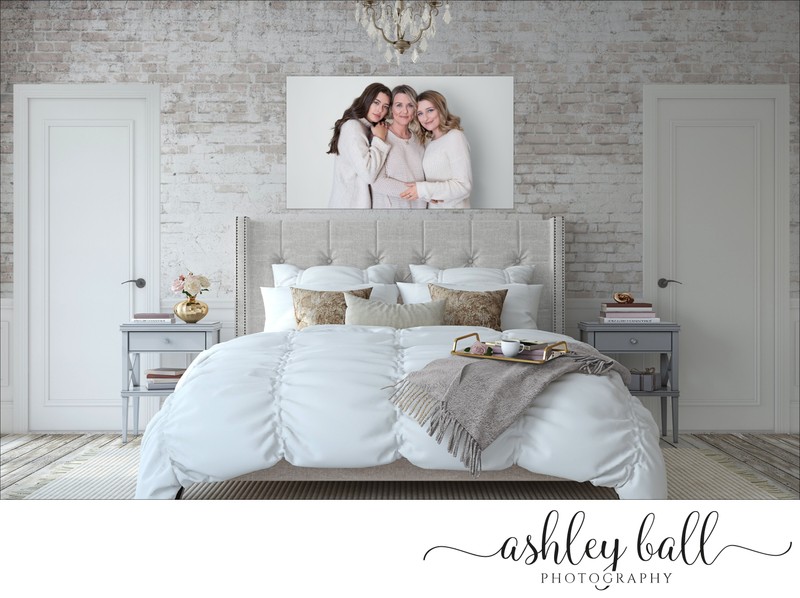 One of the most important parts of your experience at Ashley Ball Photography is creating artwork for you and your family to cherish everyday in your home or office. When we begin your consultation for your portraits, we begin with the end product in mind. Would you like a stunning family portrait over your bedroom or perhaps or a custom framed museum-quality canvas hanging in your dining room? Or maybe you'd prefer your portraits to be printed in a custom Italian leather album to be displayed on your entry table.
Wall Art Collections
A very popular option for clients is choosing a wall art collection featuring multiple portraits in collage for your home in a way that tells the story of you!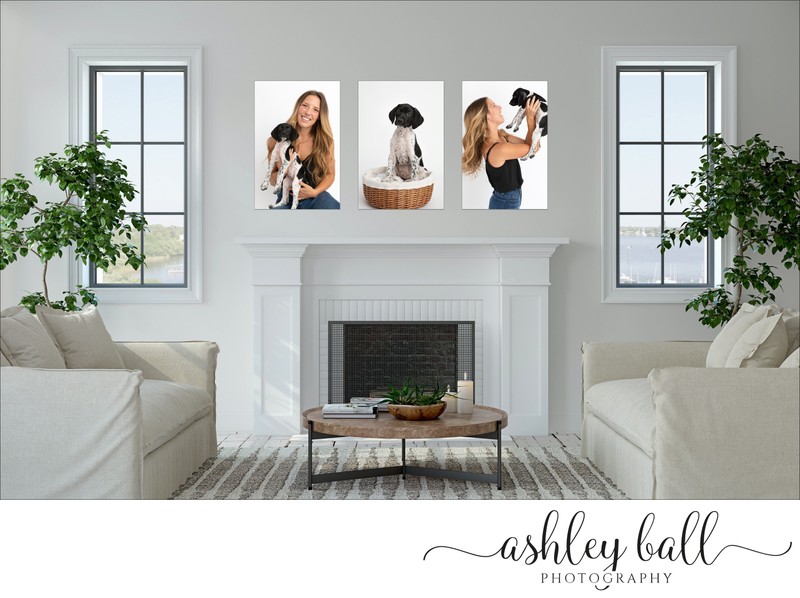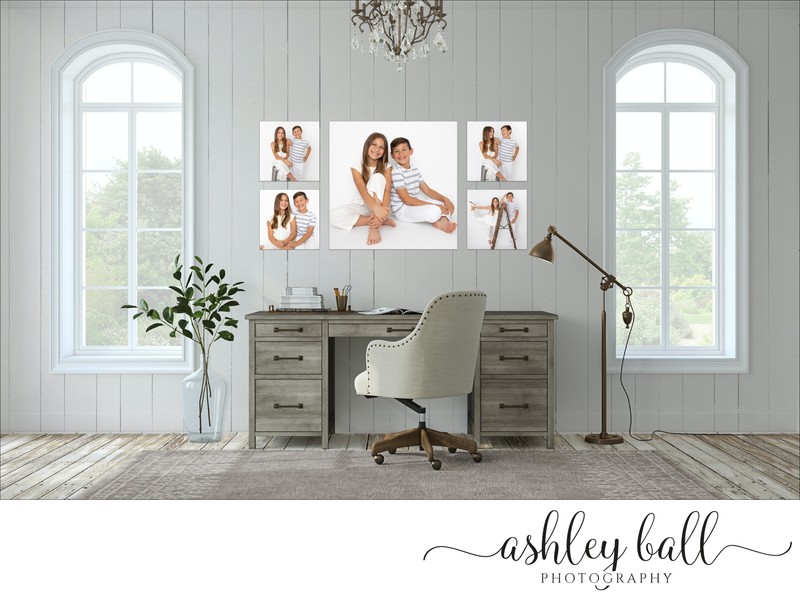 Wall Art and Collections at Ashley Ball Photography come in a variety of finishes to suit your room and your unique style. I offer two canvas types. One is a hand crafted museum quality canvas that comes framed. This signature canvas is a wonderful choice for busy families where accidents are bound to happen. So if a family food fight happens and a marinara meatball hits your heirloom canvas, don't worry. You can easily wipe away the mess with a damp cloth. These canvases also add an artist touch with clear acrylic brush strokes that are handprinted onto every piece. Not only do these add a unique artistic finish to your portrait but they are only of the reasons this canvas is so durable! Our museum quality canvases are handmade in the United States. No other company makes canvases like these and they truly are a statement piece in your home. If you can't tell, they are absolutely one of my favorite products in our collection.
Check out this behind the scenes video to see exactly why I'm so in love with these canvases!
The other type of canvases that I offer at my studio is our modern portrait canvas. These canvases use 12 color HD printing on cotton and produce an anti-glare 'touch' finish. These canvases are a fantastic choice for clients that want something more modern with matte finish. These are also a wonderful choice if you plan on hanging your portrait or portrait collection across from large windows that receive lots of direct sunlight. These canvases also are made on a seamless unibody wooden panel and use a 3D molded hanger for easy installation.
For my clients that enjoy a little more glamor or shine, and acrylic print can add dimension and more vibrant finish to your home. These prints feature the highest quality acrylic and just like our modern portrait canvas, these also feature a unibody wooden panel with a 3D molded hanger for easy installation. The acrylic prints also feature printing that utilizes 12 fine art inks. These prints are absolutely brilliant! You must see them in person to see how unique and spectacular they truly are.
Another favorite option that I love offering to clients is custom framing. One of the beautiful things about custom framing is the beautiful options that you have to preserve your memories. There are dozens of frames, mats, and layouts to choose from so this is a great way to customize something specifically for your needs.
Albums
Hand crafted albums are some of my client's favorite products! Especially for events, milestones (such as high school seniors and newborns). Each album is custom made here in the United States. They feature thick pages and lay flat spreads that allow for beautiful panoramic images to span your pages. Each album is custom designed with a unique layout that flatters your photos and you get to choose from a large leather selection your cover.
Albums are perfect for displaying on your entry table or coffee tables so that friends and family can flip through the pages and see your gorgeous portraits.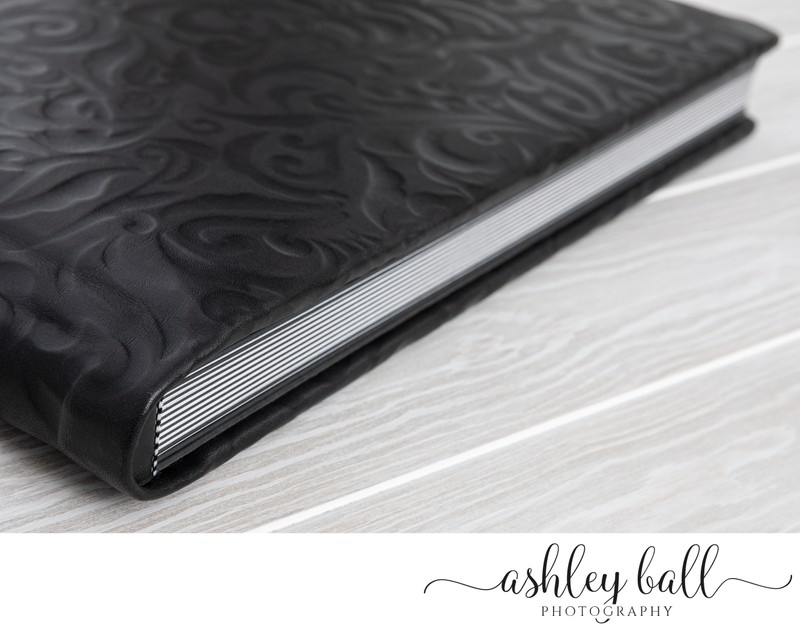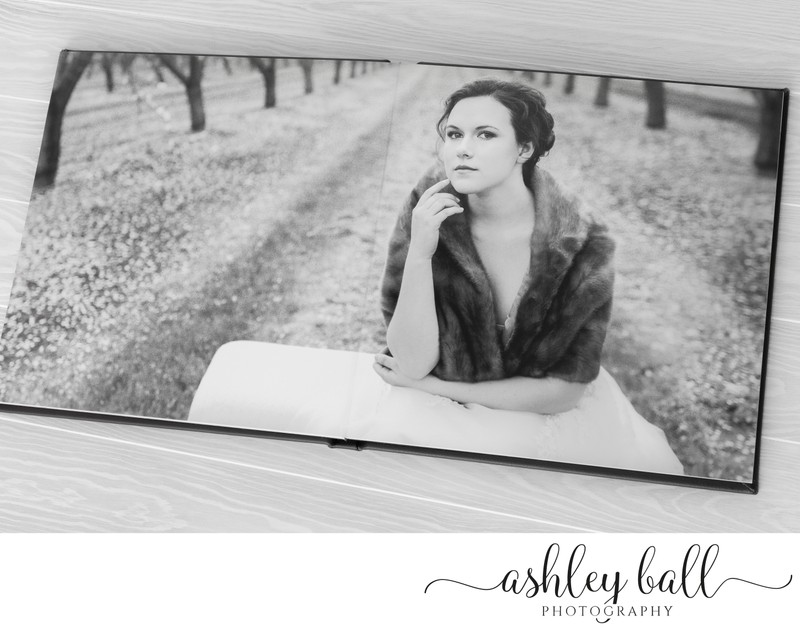 Wall Art and Fine Art Products