2023 Texas Business Women




I am photographing 35 business women over 35!
I'd love for you to be one of them!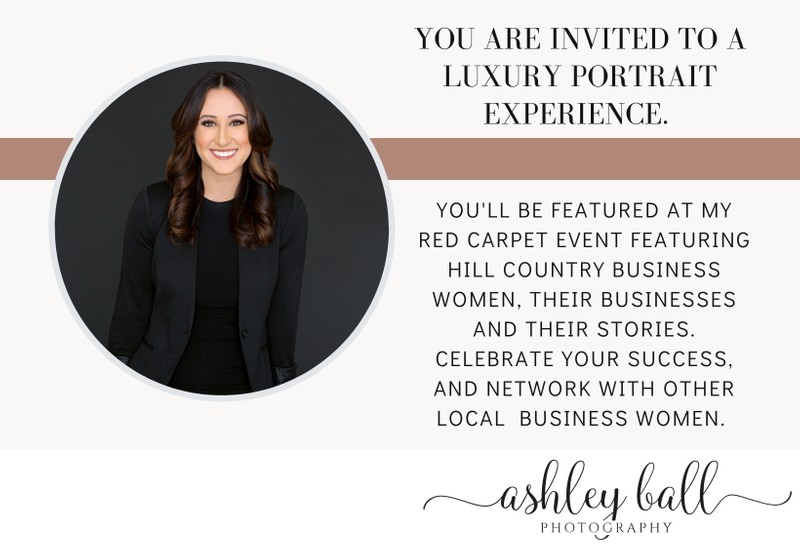 How much does it cost?
The 2023 Hill Country Business Women portrait experience package is available for just $500.
What does the $500 include?
Pre-consultation to discuss how create branding images to market your business.
Makeup with a professional makeup artist before your session.
Fully customized professional branding session at my Bulverde studio where I will pose you and create images that will help you market your business.
An ordering appointment where you will have the opportunity to order headshots or branding images to help you connect with your ideal clients.
One complimentary headshot with high-end retouching.
Entry in our V.I.P. Facebook group where you get to network with other business women.
Exclusivity in your business category. Only one member per business category will be allowed to be part of this event.
A ticket to the red carpet event featuring your business.
Are you ready to join our 2023 Hill Country Business Women? If so, click

here.
2023 Texas Business Women